Vpogled v tehnologijo blokovnih verig
O tehnologiji blockchain oziroma tehnologiji blokovnih verig govorimo kot o tehnologiji prihodnosti, ki že ima in bo še imela pomemben vpliv na družbo in vsakdanje življenje. Z njo lahko zmanjšamo verjetnost napak in goljufij ter optimiziramo procese, ki sicer zahtevajo veliko papirja. Zaradi zagotavljanja varnosti, zasebnosti in decentraliziranega delovanja je tehnologija blockchain motor zanesljivih, avtonomnih in zaupanja vrednih IoT platform. Avtorji knjige Matevž Pustišek in Andrej Kos s Fakultete za elektrotehniko Univerze v Ljubljani ter Nataša Živić z Univerze v Siegnu v Nemčiji, tehnologijo predstavijo s pomočjo primerov dobrih praks tako iz industrije kot tudi moderne družbe. Še posebej razložijo prebojno vlogo tehnologije porazdeljenih evidenc v bodočih sistemih pametne mobilnosti, industrije pametnih vozil, pametni energetiki in mestih ter njen pomen za razvoj novih industrijskih in poslovnih procesov.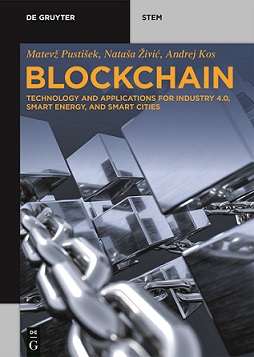 Knjiga je izšla pri ugledni založniški hiši De Gruyter z naslovom »Blockchain – Technology and Applications for Industry 4.0, Smart Energy, and Smart Cities« (slo: Blockchain – tehnologija in njena uporaba za industrijo 4.0, pametno energijo in pametna mesta), namenjena je inženirjem, raziskovalcem, znanstvenikom, tehničnim in finančnim svetovalcem, investitorjem ter zvedavim študentom.
Foto: FE UL