Number of top-ranked universities by country in Europe
Czech linguist, mathematician, cartographer mapped top-ranked Universities in Europe. Times Higher Education regularly publishes World University Rankings, which is a list of more than 1,250 of some of the best universities in the world, ranked according to a combination of the following criteria:
Teaching (learning environment)
Research (volume, income, reputation)
Citations (research influence)
International outlook (international students, staff, and collaboration)
Industry income (knowledge transfer)
Marian mapped the number of universities that are in the top 500 on the 2019 list. It should be noted that other university rankings (e.g. the QS World University Rankings) may use a different methodology, which may lead to different results.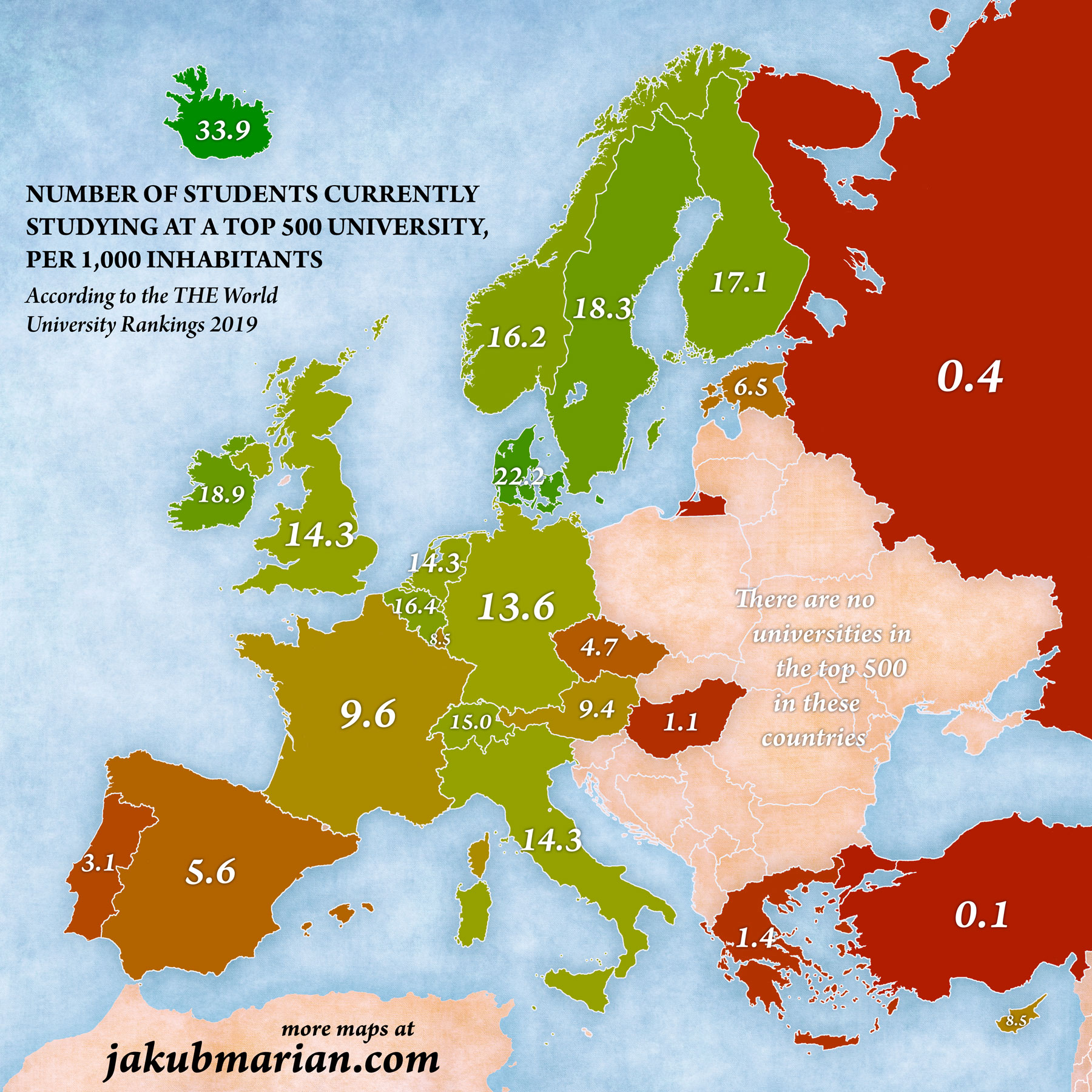 Full article is available on: https://jakubmarian.com/number-of-top-ranked-universities-by-country-in-europe/ .